The Algarve awaits
Algarve lifestyle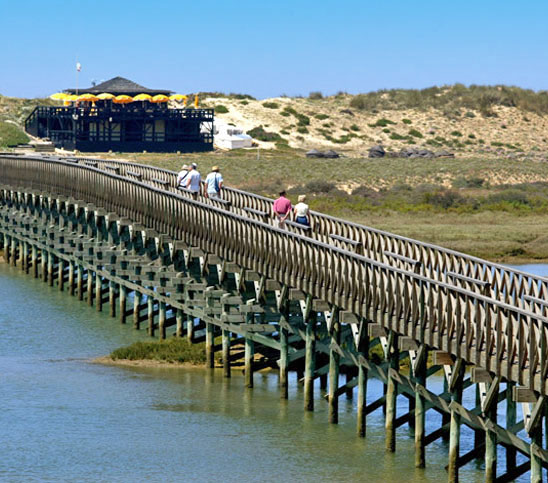 The South region of Portugal, the Algarve, is a cultural melting pot having been successively occupied by Phoenecians, Celts, Iberians, Greeks, Carthageneans and finally by the Moors, whose influence is the most visible in the Algarve. This influence can be observed today in the wells, typical whitewashed bungalows, the features of the inhabitants and, of course, in the name itself: Algarve is derived from Al Gharb, the "land of the Occident", as at the time it was considered to be the end of the occidental world.
The Algarve boasts the best climate of Portugal and one of the most moderate of the world with more than 3,000 hours of sun per year. Thanks to the Gulf Stream, the Algarvean winter is comparable to a North European spring, while the summer heat is rarely overwhelming. With this climate, the Algarve is an all year round destination and a very popular choice for Golfers. Portugal is a golfers paradise, with over 50 courses in total, and 19 spectacular courses overlooking the sea are in the Algarve.
Note: If you are thinking of visiting the wonderful Algarve soon, check out our fantastic SPECIAL OFFERS now! Click here for details
The Algarve has long stretches of beautiful beaches, fabulous marinas and picturesque towns. There is also plenty of opportunity to play tennis, go horse-riding, sailing or deep-sea fishing.
For centuries the Algarvean economy has been based on fishing. At night you can observe the lights of the fishing boats a couple of miles out at sea. Their catch, such as sardines and further out at sea tunafish and bacalhau (cod) is then brought to the local markets (Quarteira and Loulé), which are worth a visit.
Dining out in Portugal is great value for money. The choices are endless with the variety of food and restaurants.
Other symbols of the local heritage include the decorative chimneys, the algarvean rooster (also the national symbol) and the painted tiles (Azulejos).